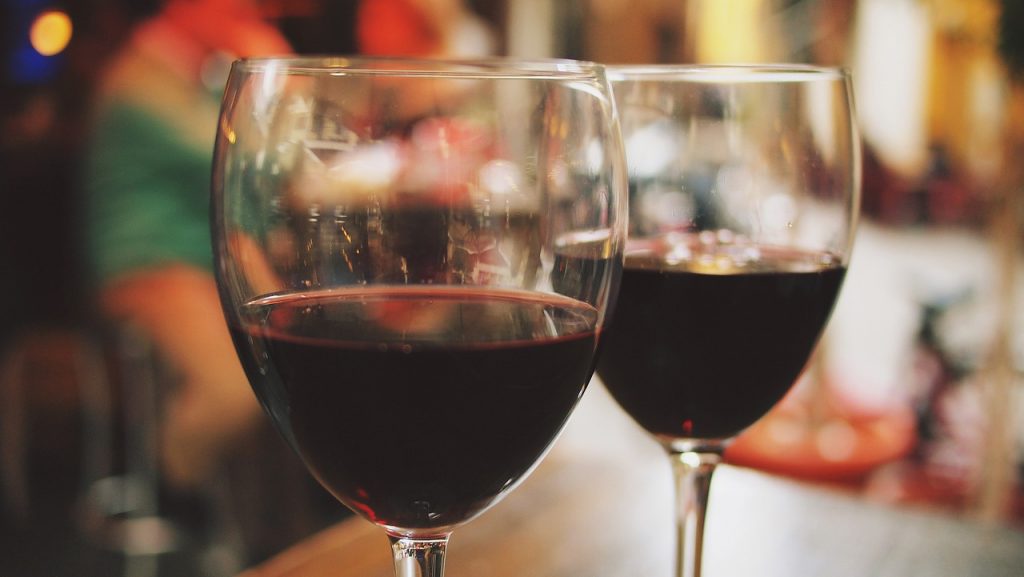 The French Quarter has cast its spell on lovers for centuries. And if you're staying at the Prince Conti, you don't have to venture far to find romance. The Bombay Club, one of the city's most charmingly intimate lounges, is just down the carriageway at the back of the hotel, and is a perfect spot to start and end a romantic night. There's also a wealth of other options in and around the Quarter guaranteed to get sparks flying.
Jumpstart Happy Hour at the Bombay Club (830 Conti St.)
Sip romantic wines ($5) like sparkling rosé or signature cocktails ($6) like Champagne Cheryl during the Bombay Club's leisurely happy hour, which stretches from 4 to 7 pm Monday-Friday and 1 to 7 pm on Saturday & Sunday. Whet your appetite for the night ahead on spicy regional small bites ($5), including Boudin Croquettes and Cajun Poutine.
Cruise the Mississippi on the Creole Queen
The mighty Mississippi isn't just one of the world's busiest ports. It's the perfect backdrop for romance when you cruise its waters at night. Teleport back in time to the glamorous riverboat days of yore on The Paddlewheeler Creole Queen, where you can dance to live jazz on the dance floor, or stroll outside on the deck and enjoy the twinkling skyline view under a canopy of stars.
(Departs from Poydras Dock at Spanish Plaza; book in advance online)
Take a Mule-Drawn Royal Carriage Through the Quarter
Clip-clop, clip-clop. There's no better place to whisper sweet nothings into your honey's ear than in the back of a mule-drawn carriage winding its way through the Quarter on cobblestoned streets. Steered by savvy guides, Royal Carriages offers several tour options for small groups. But for max romance, book a private tour with your own personal driver, who can point you to some of the Quarter's swooniest spots.
(700 Decatur St.; book in advance online)
Enjoy a Romantic Dinner for Two
For old-school French Creole elegance, book a table for two at Galatoire's (209 Bourbon St.), one of the grande dames of New Orleans dining (jackets required for men.) Or dine al fresco in the lovely courtyard of Cafe Amelie (912 Royal St.), named for the first American Princess of Monaco, who lived on the grounds in the mid-1800s. More in the mood for steak? Head for Doris Metropolitan (620 Chartres St.), where the dry-aged beef and other fine meats are a gourmand's delight.
Catch Cool Live Jazz at the Bombay Club (830 Conti St.)
Curtained private booths enhance romance at the Bombay Club, where you can sip the bistro's signature Martinis or other classic cocktails while listening to the cool jazz stylings of some of the city's top artists. Cap off your night before turning in, or just take a break in your hotel room before heading out for more fun.
Get Your Fortunes Read in Jackson Square
What will the rest of the night hold? Should you dive into the wild and noisy end of Bourbon Street or stroll down to Lafitte's Blacksmith Shop (941 Bourbon St.) for a quieter nightcap? Ask one of the colorfully-garbed soothsayers in Jackson Square, where all variety of diviners will look into your future.
(Decatur St. in front of St. Louis Cathedral)