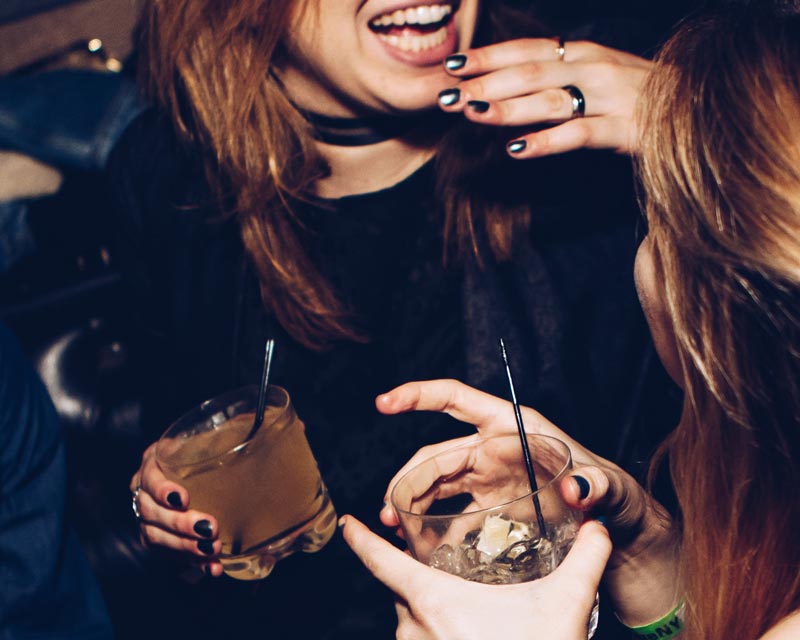 Full of feminine mystique, from the great voodoo queen Marie Laveau to Baroness Micaela Pontalba, the savvy aristocrat who built Jackson Square's historic Pontalba buildings, the French Quarter is an ideal setting for spending time with women you love.  Whether you're a mother-daughter duo, or traveling with a group of friends, the Prince Conti is a terrific launching pad for spending a delightful day in the company of women.
Start Your Day at Café Conti
You don't have to leave the hotel to enjoy one of the Quarter's most delicious breakfasts. Open every day from 7 a.m. to 3 p.m., Cafe Conti offers an extensive menu of crepes, from savory (Crab and Brie with Roasted Garlic Bechamel) to sweet (Peaches and Cream), along with brunchy bites likes Benedict of the Day and Ham and Brie Baguettes.
Have Lunch at Muriel's Jackson Square (801 Chartres St.)
Nearly destroyed in the Good Friday fire of 1788 and later rebuilt as a grand private home, Muriel's Jackson Square has been restored to its mid-1800s glory and opened to the public in 2001. Start out with a house Bloody Mary or martini ($4) and order a classic New Orleans two-course lunch ($19.95), which comes with soup or salad. Favorite local entrees include Blackened Mississippi Catfish, Chicken and Andouille Etouffe and a Wood Grilled Pork Chop served with red beans and corn bread.
Get Your Fortune Told at Jackson Square
Skip dessert and save those calories for later indulgence. Cap your Muriel's lunch with a reading across the street at Jackson Square, where a whole army of colorfully-clad soothsayers can divine your future with tarot cards, bones, runes and other divinatory tools. The experience is always entertaining, especially with girlfriends.
Go Retro Shopping and Play Dress-Up!
Gauzy silk gowns. Lacy negligees. Polynesian sarongs. Vintage mavens make a beeline for Bambi Deville's Vintage Clothing (818 Royal St.). Also known as the Bakelite Lady, for her extensive collection of colorful plastic jewelry from the '30s and '40s, Bambi has been unearthing vintage finds since the age of 12 and loves what she does. So will you, and you'll also love her affordable prices. Another must-shop destination: Trashy Diva (537 Royal St.). a motherlode of original vintage-inspired designs that flatter every body size and shape.
Enjoy Happy Hour at Hermes Bar Antoine's (725 St. Louis St, 4-7 p.m. weekdays)
You'll feel like a grande dame sipping $4 house brand cocktails and wine at the Hermes Bar. Adjacent to the legendary Antoine's restaurant, this elegant enclave is lined with glass cases of Mardi Gras memorabilia dating back to the late 19th century. To complete the experience, order the house speciality: Oysters Rockefeller, originated by Antoine's in 1889.
Cap Your Day in Style at the Bombay Club
You'll want to deck yourself out in style for drinks, dinner and jazz at one of the Quarter's hidden gems. So take plenty of time to primp in your room before heading down to the Bombay Club. Tucked away at the back of the Prince Conti, this chic restaurant and lounge is stocked with top-shelf spirits and boasts the most extensive martini menu in town. Cajun meets Brit in creative cuisine like Cracklin' Crusted Fish and Chips and Flounder Roulade stuffed with crabmeat and brie. Stick around for live jazz performed nightly by some of New Orleans' top jazz combos and cabaret artists. Then hit the hay or hit the streets, depending on how the spirit moves you.