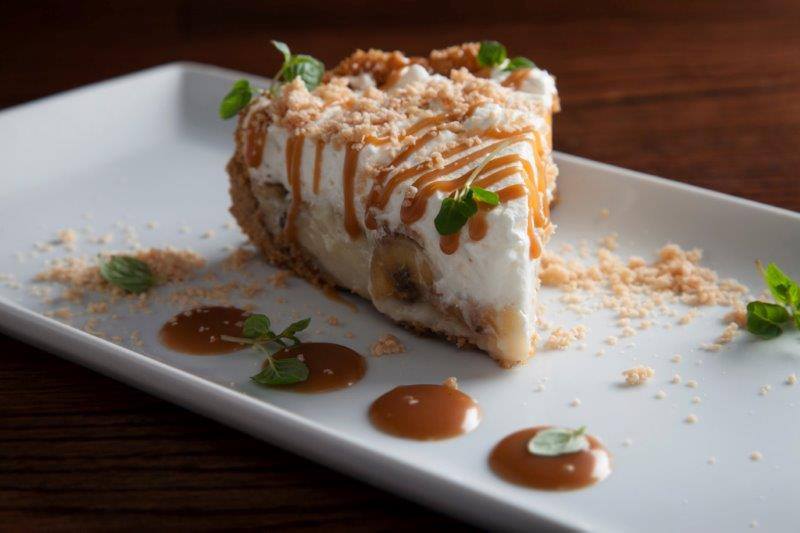 Photo courtesy of The Bombay Club on Facebook
New Orleans is the city of over-indulgence, known for its cocktails and rich Creole cuisine. It's also a great place for desserts. Doberge cake, bananas Foster, pralines and snoballs are just a few confections that were invented or perfected in the Big Easy. Looking for a place to satisfy your sweet tooth? Here are a few essential spots in the French Quarter — start with dessert-caliber breakfast and end with hot buttered rum. Life is sweet.
Arnaud's (813 Bienville St.)
"Bread Pudding Fitzmorris" at this iconic and upscale Creole establishment is named after the city's famous food critic and radio host of "The Food Show" on WWL Tom Fitzmorris. It's not his recipe, but Fitzmorris praised this version of the dessert so much the restaurant owner named it after him. Antoine's bread pudding is bread layered with thick slabs of custard and thinner layers of cinnamon and topped with rum-soaked raisins and warm Bourbon Sauce. It's also offered as part of Arnaud's excellent jazz brunch menu. Then, of course, there's a whole slew of classic New Orleans desserts beyond bread pudding, like the old-fashioned pecan pie, bananas Foster, and café brûlot (hot spiced coffee flamed with brandy tableside).
Bombay Club (830 Conti St.)
Nightcap or dessert? A sweet cocktail such as Irish coffee, brandy milk punch or a grasshopper solves the age-old dilemma. There's also bread pudding and house-made ice cream floats at this swanky live jazz club.
Brennan's (417 Royal St.)
To this day, the original recipe Bananas Foster is Brennan's most-ordered item. The restaurant reportedly flames 35,000 pounds of bananas for the famous dessert. The dramatic, tableside-flambéed original remains a standalone draw for the post-dinner crowd, visitors and locals alike, who flock to enjoy just the dessert, maybe with a cocktail, at the restaurant's lush, iconic courtyard.
Café Conti (830 Conti St.)
Sweeten up breakfast with a Nutella and banana, peaches and cream or chocolate and strawberry crepe, among other flavors. Sometimes there's also a sweet French toast of the day at this elegant little café.
Café du Monde (800 Decatur St.)
It wouldn't be a trip to New Orleans without a beignet (or three). Deep-fried and dusted with powdered sugar, they're a little bit of heaven served with a cup of café au lait.Court of Two Sisters (613 Royal St.)
The historic courtyard at this restaurant is so great they named the restaurant after it, and its Creole menu and the jazz brunch are staples of the local culinary scene. The brunch buffet's selections change seasonally, but Court of Two Sisters made the traditional version of Bananas Foster part of its dinner and jazz brunch menus (it's served with brandy and banana liquor over French vanilla ice cream). Other luscious selections New Orleans classics plus ice cream and New York-style cheesecake.
Croissant D'Or Patisserie (617 Ursulines Ave.)
This pretty, pastel coffee shop serves up house-made pastries, including almond croissants, fruit tarts, eclairs, crème brûlée, tiramisu, and specialty cakes.
Southern Candymakers (334 Decatur St.) 
Do you like fresh pralines? This classic southern confection makes for a great edible souvenir to take home, and Southern Candymakers makes small batches daily (you can also check out Loretta's at the French Market).