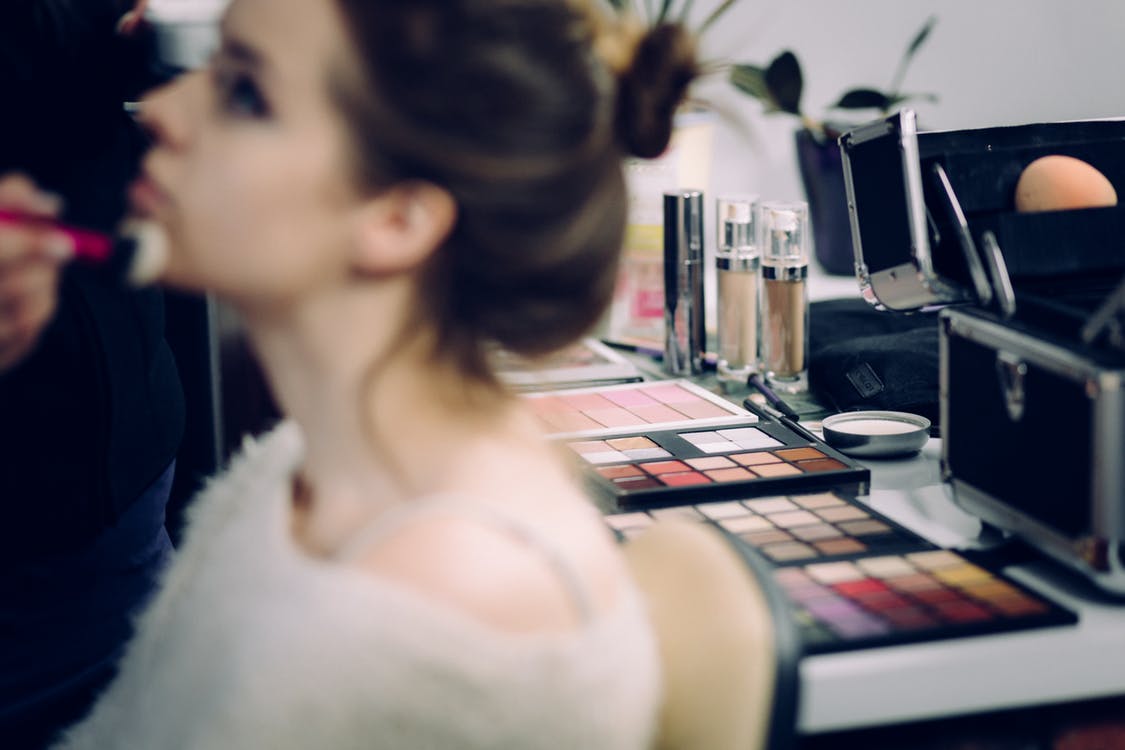 Coco Chanel famously offered the following fashion advice: "Before you leave the house, look in the mirror and take one thing off." They're words of wisdom to live by unless you're in New Orleans. Things that might be considered over-the-top elsewhere — glitter, false eyelashes, rainbow-hued wigs — won't turn any heads in the Big Easy.
And from bal masques to fundraiser galas, New Orleans offers endless opportunities to dress up. Step one in pulling together your look? Hair and makeup. Fortunately, the French Quarter boasts a wealth of talented stylists and makeup artists who are all too happy to get you glammed up. Here are a few that are just steps from the Prince Conti Hotel.
Fifi Mahony's (934 Royal St.)
For full glam, Fifi Mahony's is the place to be. You'll know you've arrived when you pass a lavish assortment of custom Technicolor wigs displayed in the front window. Step inside this boutique, which houses a wig shop, as well as makeup and locally made accessories. Makeup artists can imbue you with natural-looking beauty or give you the glittery lips and false eyelashes of your wildest dreams.
Blo Blow Dry Bar (5530 Magazine St.)
You'd expect a blowout bar to be a master of hairstyling — and you'd be right. Blo delivers gorgeous hairstyles ranging from Hollywood curls to sleek side ponytails. Thanks to their expert combination of skills and products, a blowout can last a couple of days and still look great. Best of all, there's no need to trek Uptown — Blo will send a stylist to you for an added fee.
Paris Parker (633 Carondelet St.)
Got a gala, black-tie event or public appearance on your itinerary? Go where New Orleanians go: the Paris Parker Salon (there are three locations in New Orleans, the one in CBD on Carondelet St. is closest to the hotel). The glossy Paris Parker is an Aveda concept salon that offers hair, makeup and nail services. It's home to the most talented stylists in the city — and they'll make sure you leave looking and feeling absolutely gorgeous.
Rocket Science (640 Elysian Fields Ave.)
Rocket Science is for you if you want amazing, cool-girl hair without the holier-than-thou attitude. The salon is inside a sunny, inviting double shotgun on Elysian Fields, near Washington Square Park in the Marigny, just steps away from the bustling Frenchmen Street. Cuts, color, perms, manicures and pedicures — they do it all, making Rocket Science the spot for a truly head-to-toe makeover.
Salon D (317 Burgundy St.)
Owner Dianna Thomas-Weder is known for her incredibly photogenic bridal makeup and hair, but she's equipped to style patrons for any occasion. Salon D's two storefronts are steps apart: at 317 Burgundy, you'll find the hair salon, where airbrush makeup applications and spray tans also are on the service menu. Walk to 301 Burgundy St., Suite E, and finish off your look with a manicure and pedicure or leg wax. Also, their stylists will come to you for a travel fee.