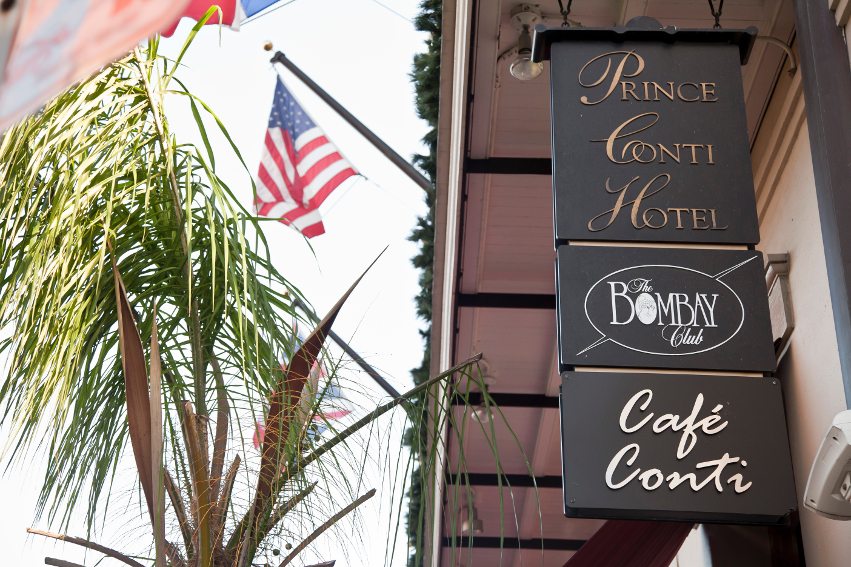 New Orleans is home to many delicious restaurants, famous landmarks, exciting festivals, rich history, and unique entertainment for all ages. It doesn't come as a surprise that people travel from all over to New Orleans to experience its unique local flavor. Summer is a good time to visit despite the soaring temps, as the city's party schedule is jam-packed with festivals and other events unique to New Orleans, and there are fewer crowds than, say, during Mardi Gras, Jazz Fest, or the cooler months in general.
Take Advantage of the Summer Deals
Plus, the city's local restaurants and cultural destinations sweeten the deal by the citywide promotions like the Museum Month or COOLinary, both in August, when you can visit a number of local museums for the price of the annual membership for just one of them, or have a three-course dinner in a top restaurant for as little as $39. The one-time admission fee to some local museums can run over $20, so this is a great opportunity to explore on the budget. The fees for the smaller museums are probably the best deal, ranging from $30 to $35 annually. (You can buy a membership upon arrival.)
With COOLinary, there's no better time to try out an award-winning restaurant during your visit, or revisit an old favorite. For the month of August, this dining program offers discounted dining deals at participating restaurants located all over the city. Over 100 of participating local restaurants run the gamut from the iconic to the smaller, more casual ones.
The extraordinary summer dining deals don't end with COOLinary in August. Behold the Restaurant Week (September 9-15), with more and more restaurants participating every year. For one week in September, dozens of local restaurants will be dishing out prix fixe lunches, brunches and dinners — averaging at $20 for lunch and not exceeding $39 for brunch and dinner. Just like COOLinary, Restaurant Week is a citywide promotion designed to lure diners, both local and visiting, to increase patronage at restaurants across the city. Cross an iconic white-tablecloth establishment off your bucket list, or discover a new fave in the neighborhood!
Family-Friendly New Orleans
New Orleans is more than a romp on Bourbon Street (though we recommend that too). There is entertainment for people of all ages all year round, but, with fewer people out on the streets, you can really take the time to explore the city at your own pace in the summer. Bring your family to the Aquarium of the Americas, or the incredible World War II Museum. Grab a warm and fresh beignet at the famous Café Du Monde, or go shopping at the Riverwalk outlet mall or the French Market open-air mall, where you will find a flea market, local arts and crafts, and edible souvenirs like pralines and every kind of hot sauce under the sun. Want something special to bring home as a gift? Check out our top recommendations for the unique New Orleans gifts you can get near the Prince Conti Hotel.
Then, of course, there are the stunning St. Louis Cathedral and Jackson Square to explore, plus dozens of other important landmarks, all located within walking distance in the historic French Quarter. Both the Presbytère and the Cabildo that flank the cathedral have excellent museums worth exploring by the whole family.
A convenient way to check out countless New Orleans attractions is on the City Sightseeing double-decker tour bus. With a pickup location at Basin Street Station, close to the hotel, the City Sightseeing tour is very flexible and allows you to see many famous destinations in the city at your own pace by hopping on and hopping off the bus whenever you desire. This system allows you to stay as long as you would like at each destination, since a bus comes every 30 minutes and runs seven days a week for your convenience.
Another option is to take your family on a historic cruise to Chalmette battlefield, on the Creole Queen. This beautiful paddlewheeler also offers dinner jazz cruiser that will keep you cool and entertained.
So Many Festivals and Celebrations
This year's Independence Day weekend is shaping up to be spectacular as usual, filled with special events, fireworks, and — this being New Orleans — great food and music. Kick off the festivities with Go 4th on the River celebration, a free Dueling Barges fireworks show over the Mississippi River at the Riverfront.
Gear up for the best in R&B, hip-hop, jazz, and blues with ESSENCE Festival (July 5-7), held at the Mercedes-Benz Superdome and the Convention Center. Beyond the concerts held each night of the fest at the Superdome, the free daytime activities at the Convention Center include motivational seminars, beauty and style presentations, celebrity interviews, cooking demonstrations with top chefs, and lots more. The always-impressive music lineup this year includes Brandy, Missy Elliott, Mary J. Blige, Nas, Pharrell Williams, Timbaland, and more. Former First Lady and best-selling author Michelle Obama will make an appearance too, her first at the fest, to discuss her recently published memoir.
Running of the Bulls brings Encierro to New Orleans on July 12-14, except the bulls are the Big Easy Rollergirls. San Fermin in Nueva Orleans pays annual homage to the world-famous Encierro of Pamplona, Spain, running through the CBD starting at the Sugar Mill.
Celebrate the French National Day in America's most French city during the annual Bastille Day Fête at the New Orleans Museum of Art (June 12-14), and at the block party on Saturday, July 13 in the 3100 block of Ponce de Leon Street in the city's historic Faubourg St. John neighborhood, adjacent to Esplanade Avenue. Live music and kid-friendly events abound, while dozens of local vendors present their food and drinks, many with a French flavor.
Some of the best restaurants and bars in town celebrate Tales of the Cocktail on July 16-21. Since 2002 the festival has grown from an annual walking tour of historic New Orleans cocktail bars into a series of dinners, tastings, seminars, and more. This year will be its 17th, with Royal Sonesta as the new hotel host and the Highball as the official festival drink. Expect over 300 events crammed into six days, including the always-popular "best of" Spirited Awards and many cocktail-themed parties.
Satchmo SummerFest (August 2-4), named so after one of Louis Armstrong's nicknames, started as a tribute in 2001, on Armstrong's 100th birthday. It has been traditionally held on the first week of August and marked by strong attendance. The three-day festival is held at the New Orleans Jazz Museum at the Old U.S. Mint at the foot of Esplanade Avenue., and will have music all weekend on its two outdoor, tented stages. Other events will include a Sunday morning Jazz Mass at the historic St. Augustine Church in Tremé, seminars and film screenings, kid's activities, and a second-line parade.
Browse the galleries on the White Linen Night on Saturday, August 3 (or its cheeky cousin, the Dirty Linen Night). In its 25th year, White Linen Night is a block party and an open house for galleries on the 300-700 blocks of Julia Street in the Warehouse District, with three stages for live music and dozens of food and drink stands. About 20 galleries on and around Julia St. will be open to the public, with an after-party traditionally held at the Contemporary Arts Center.
The Dirty Linen Night (Saturday, August 10) usually follows the White Linen Night on the second Saturday in August. It's similar in format, though looser in structure and spanning more territory. Although Dirty Linen Night does riff off White Linen Night, it wasn't created to compete with the Warehouse District event but to promote the many galleries and shops of Royal Street. The multi-block party takes over the 200-1000 blocks of Royal Street and some cross streets and adjoining areas in the French Quarter, including Jackson Square and Dutch Alley. About 40 galleries are expected to participate again this year, plus a number of shops and restaurants.
The Red Dress Run (also on Saturday, August 10) isn't exclusive to New Orleans, but the local participants take it up a notch by costuming on top of wearing their best and/or most outlandish red dress, regardless of gender. This is an annual fundraiser run for local charities organized by hashing groups (adults-only, non-competitive social running clubs) all over the world. They call themselves "drinking clubs with a running problem" and the local group is no exception. Any adult can participate with registration, and the run traditionally starts at Crescent Park, though the route will not be publicized until the day of the run.
The incomparable Southern Decadence festival (August 29 – September 2) is traditionally held on the Labor Day weekend. It started as a going-away party in the early 70s but now considered the fifth largest event in New Orleans. This massive four-day festival celebrates LGBT culture and attracts participants from all over the world. Just like every year, most activities will be centered in and around the French Quarter, with lots of block parties and dance parties at bars and clubs on Bourbon Street, plus two parades.
The Nightlife, Of Course
 It is no secret that New Orleans is known for its nightlife scene, and the Prince Conti Hotel puts you right by many incredible New Orleans nightlife spots, such as the bustling Harrah's, Pat O'Brien's, House of Blues, the legendary music spots on Frenchmen Street in the Marigny, and many more. But, really, you don't need us to tell you that whatever floats your boat, from the dives with local beer on tap to the chef-driven destinations with exquisitely crafted cocktails served alongside small plates, you're bound to find it in the French Quarter and nearby. (But if you do want recommendations, here are some picks for the best bars, best live music clubs, and your best-bet late-night eats in the French Quarter.)
Cooling Off in the French Quarter
Then there are these chilled-out destinations offer a refreshing refuge from the summer heat along with a shot of New Orleans flavor. The first rule of dealing with NOLA heat: Never walk anywhere without a cool beverage in hand. So, how about a daiquiri? These frozen drinks are seriously the next best thing to a portable A.C. unit. Options run the gamut from classic (the piña colada-flavored daiquiri at Big Easy Daiquiris) to craft (Cane and Table's inspired creations), but your best bet for the beat-the-heat drinks are St. Lawrence's seasonal versions. Past offerings include Pimm's Cup and Peach Bellini versions. Grab a daiq and be restored!
Take the edge off with a classic martini and cool, free live jazz at The Bombay Club
— there's a different local act each night. Best of all, you don't have to venture outside and brave the heat to experience The Bombay Club's unique ambiance — it's actually attached to the Prince Conti Hotel's back carriageway.
The Country Club requires you to venture outside the French Quarter (it's about two miles from the Prince Conti Hotel), but it's well worth the effort. The Bywater neighborhood standby is located in a lushly landscaped Italianate raised center-hall cottage. Enter through the breezy, fern-hung front porch to find a dining area and granite-topped bar. Beyond that lies a saltwater pool, cabana bar, hot tub, sauna, and shower area accessible via a day pass, which ranges from $10 to $15. It's the perfect place to spend a lazy afternoon. (P.S. If it's raining, it's happy hour at The Country Club.)
Staying at the Prince Conti Hotel This Summer
If you are planning a trip to New Orleans this summer, make sure you book your stay at a hotel with great summer rates and close to all of the action, the Prince Conti Hotel. The Prince Conti Hotel provides you with all of the luxurious and convenient amenities you want during your stay in New Orleans, and its prime location in the French Quarter simply cannot be beat. The Prince Conti Hotel is just minutes from many great local attractions and famous sights, such as Jackson Square, Bourbon Street, and more. See you this summer!